I. Introduction
I really enjoyed Escalades LE 8.0 Remix but if you look into detail the 8.2.x base is pretty outdated. I've felt it's time to rebase the Remix build. The LE team overhauled the build system and there are pretty usefull features like git handler scripts that make it easier to build stuff without downloading the source everytime. I also wanted to take advantage of new Kodi 18 features and finally beeing able to watch my Amazon Prime VOD without using Chrome everytime.
I know there is ongoing work to integrate RetroPlayer but IMHO this Kodi feature will never be able to compete with standanlone emulation frontends like Retroarch or Retropies Emulationstation fork. Also even the latest available Dolphin libretro-core lacks features of the standalone version and since the develeopers dropped DolphinWX support I had to find a solution for this problem. So here we are, I rebased, updated and adjusted the packages for LE9.0-devel, added QT support for DolphinQT and fixed some non working stuff.
As far as I can tell everything works as fine as the recent LE9 Alpha or nightly builds. Kodi 18 has it first beta releases, Retroarch, Emulationstation-Retropie and also every emulator is tested and works so far, inputstream.adaptive is included and Amazon VOD also works like a charm.
I personally use these builds on 4 systems for daily usage so it should be suitable, beside some edge cases, for most users too.
II. Currently supported & unsupported devices
Supported:

Generic AMD & Intel systems with IGP and/or discrete AMD or Nvidia GPU

Generic AML S905 devices

Khadas Vim (Amlogic S905X)


Odroid C2 (Amlogic S905)

Raspberry Pi 2B, 3B, 3B+
Currently unsupported:

Rockchip based devices -> need a testing device first
III. Important Notes
Read the FAQ ⇩
You'll need a system partition size >512MB for generic builds - to avoid conflicts I would recommend a clean install.
Updating LE9.0 alpha builds, i.e. LibreELEC Testbuilds for RaspberryPi (Kodi 18.0), should work fine for RPi.

Updating escalades LE8.2 builds can work but is not supported.

This fork is build for Emulationstation-Retropie & Retroarch, not Retroplayer nor Kodi-Game add-ons. You can still download and install them but they are not supported by me.
All included emulators are tested on generic Intel, RPi3 & Khadas VIM systems with at least one game and run fine. So read the FAQ ⇩
IV. Bug reports / How to ask for support:

If your problem exists on regular LibreELEC then create a new thread. That means you should compare with regular LE9.0-devel if possible. Please include a debug log with all bug reports as this greatly increases your chances of anyone taking an interest in your issue.

Bug reports without a suitable log will often be ignored - no debug log, no issue - or at best will take much longer to be investigated.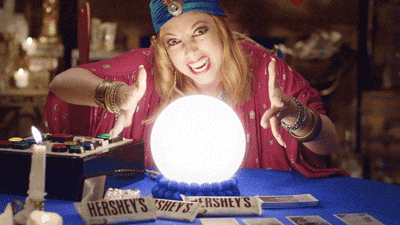 V. Downloads
You can use both image types for updates but you need the .img.gz file if you want to create an usb-bootstick or a sd-card.
VI. Donations
If you like to say thanks or want to support my build feel free to do so, also I would gratefully accept hardware donations. For example the usual controller, TV-Box or generic hardware stuff would be useful for testing purposes or to iron out problems and preconfigure the emulators. The LibreELEC team already supplied me with a Khadas VIM that made my S905X builds possible. Since I already own a lot of input & HTPC stuff I would only get stuff based on demand by the community otherwise the WAF would be to low for more hardware laying around. So if you have something in your mind that should work and needs support drop me a line. Depending on your support I would probably get some of this stuff:
a larger & dedicated SSD that allows more parallel builds

Amlogic S905 / S912 devices

Rockchip RK3328 & RK3399 devices

PS4 controller / Xbox controller / Nintendo Pro Controller / 8bitdo controller / *insert_brand* controller

AMD Ryzen 3 stuff with IGP / a Nvidia card ⇒ this would allow me to test all the usual generic hardware configs without screwing up the living room HTPC while my gf uses it


VII. Project
GitHub - 5schatten/LibreELEC.tv: Just enough OS for KODI

VIII. Note of thanks
Well I highly appreciate the effort and work of the LE team, escalade, the guys behind all the libretro cores, Retroarch and emulators, the team that forked and updated Emulationstation and all that I forgot. If you like my builds feel free to drop me a line and or donate some bucks to a project you prefer to keep things going!