Libreelec on Pi model 3b
On boot I get the message
Filesystem corruption has been detected!
To prevent an automatic repair attempt continuing,
press any key or power off your system within the next 120 seconds
Then
"fsck.ext4 unable to set superblock flags on /dev/mmcblk0p2"
/dev/mmcblk0p2 WARNING Filesystem still has errors
Forced fsck failed. Your system is broken beyond repair.
Please re-install libreelec.
Obviously I haven't backed up the card

.Any way of recovery other than full re-install and re-setup?

I can still see contents of card on my Mac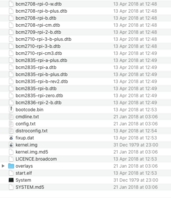 Thanks.