Usually the router password is in your manual.

If don't own one anymore, find the typ of your router (backside label ?) and search the inet for a manual or password.




then *I* would play/test with channel 13, 11 (and 4).

keep in mind: if you change channels your wifi equipment need some time to settle (~2 minutes)

maybe another place for your router could help (moving out of the range of "Familia_Antun").

maybe nailed at the half high of your wall with free (!) "sight" into the room/to your wifi devices.




Please post the typ of the router here, too.

Display More
Ok. Thanks to your comment "usually the router password is in your manual" I finally accessed the routers webpage. In my country, ISPs, usually, lock the router, so the customers cannot change anything that they don't want. I was so lazy, that I only tried with the defaults (admin, admin) until now, that I read the manual and I found out that the password was a very easy password (admin, zhone). I will try changing the channel, now that I have access to the router, but I want to check some things before doing anything.
If you look at the next image, you can see that almost all channels are occupied (idk why before I didn't saw so many neighbor's wifi).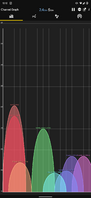 Now, this app has a tool that recommends you a channel for your wifi network.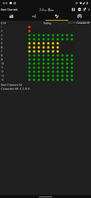 As you can see, the app suggest me to use channels 4, 3, 8, 9. Why? Aren't they already occupied?
The other thing, is that I cannot move the router. Mainly because it's a fiber-optic router, and, as you might know, fiber optic is very fragile, and, also, the man that made all the electronics of my house messed up all wire channels, so, I cannot change the router location (also, I don't like the idea of having a wire on the corner of the sealing)
My router is a DZS ZNID-GPON-2426A1.