What codecs? Anyway, GPU has nothing to do with video decoding, if codec is one of the supported ones (MPEG2, H264, HEVC).
After more deeply testing found that freezing occurs also in various Kodi menus - video files scrolling or weather plugin, not only during video playback.
So, looks like its not related to codecs, but related to some general video mem management.
From time to time 'taxi' artefact appears, like first weather row as on screen below: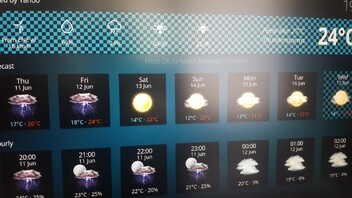 Upd: Just tested build LibreELEC-A64.arm-9.80-devel-20200426023927-38764c8 and it also affected: