Hi,
Just an update on my findings so far.
In the last days of last year I started to use Plex live TV & PVR i.s.o. TVHeadend (mainly for a daily recording of new and weather).
In the graph you can see that the constant increase of memory usages moved from Kodi to Plex Media Server...
I also found a memory release issue with SABnzb-2, not releasing its memory.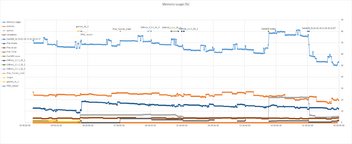 In a week or so I hope to move to a x86_64 system.