Hello
I just added the Gamestarter Repo and I know want to install the RetroArch add-on, but unfortunately I don't see it on the repository. I attached a screenshot, I see the other add-ons on the repo, but not the RetroArch one. Am I doing something wrong?
I'm on a Raspberry PI (I think Pi 3), running LibreElec (I think version 8.25). Should I update to LibreElec 9 maybe?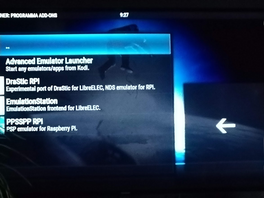 Thanks for your help.